Backcountry Ski Camps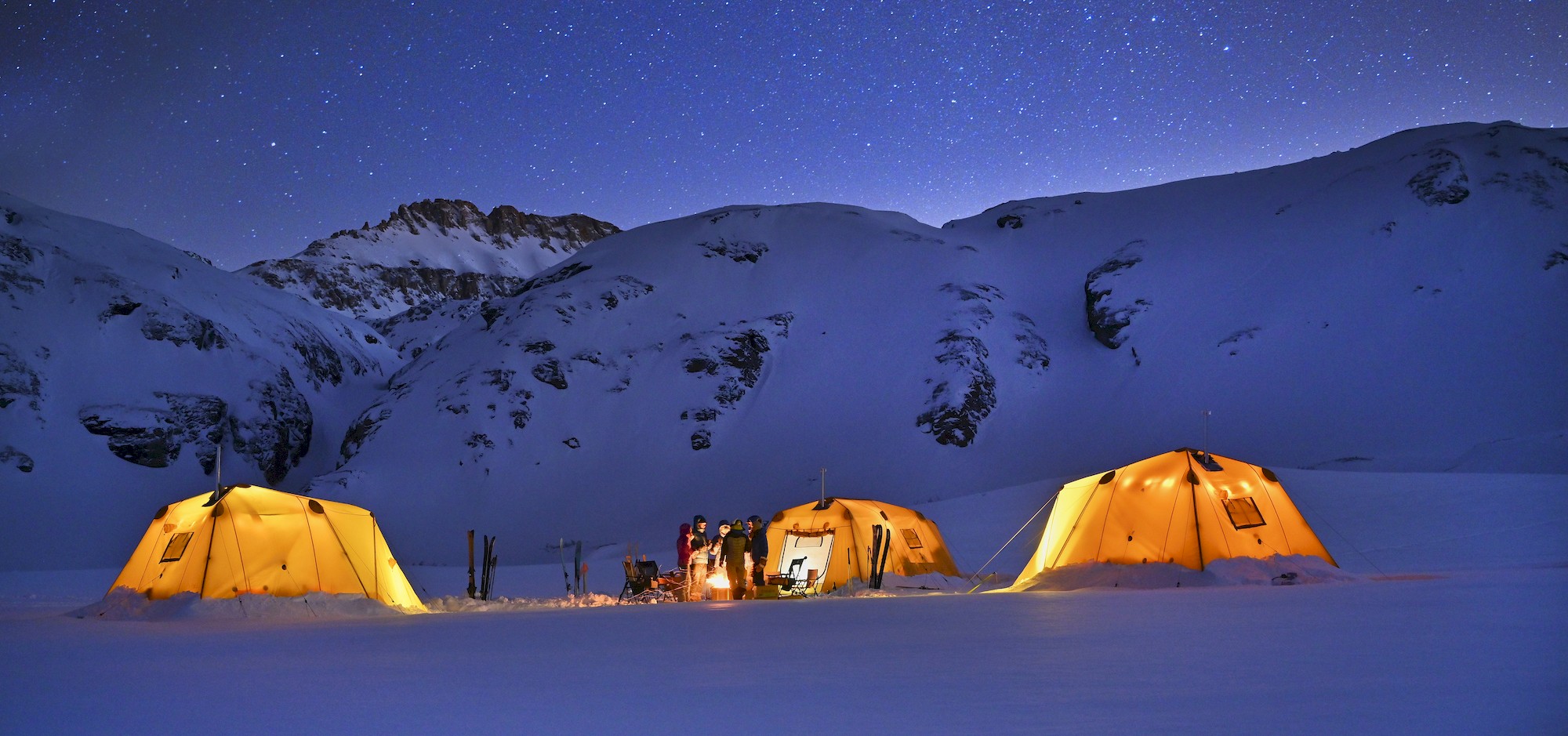 Bridal Veil Backcountry Ski Camps are designed for experienced backcountry skiers and riders looking to enjoy a comfortable winter camping experience and improve their backcountry skills in a beautiful, remote alpine environment. 
Participants ski tour into camp from Telluride Ski Resort to enjoy three days of guided backcountry skiing, catered meals, and two nights in heated backcountry tents with comfortable sleeping quarters. Upper Bridal Veil basin provides a stunning backdrop and high altitude setting with 360° views and stargazing at 12,500 ft. 

Helitrax transports the gear and equipment to base camp, including double-walled Arctic Oven Tents perched on insulated wooden platforms. Sleeping cots, sleeping pads, down sleeping bags and parkas, and catered meals are provided. While the accommodations may not be considered "luxurious" by mainstream standards, Bridal Veil Ski Camps provide a comfortable introduction to winter camping in an immersive wilderness setting. 

Bridal Veil basin is accessed by backcountry gates from Telluride Ski Resort, followed by a 3-4 hour ski tour to base camp. Skiers and splitboarders will experience three days of world-class guided skiing and riding in the high alpine terrain above Telluride. Mountain Trip's AMGA certified guides are highly trained avalanche professionals, bringing their skills and experience guiding the world's tallest peaks to the San Juan Mountains.

Bridal Veil Backcountry Ski Camps are suitable for advanced to expert skiers and riders with previous backcountry skiing experience. The season is February 18 through April 2, 2023, now booking 3-day, 2-night trips on a private basis for up to eight guests.