Ballard Boardinghouse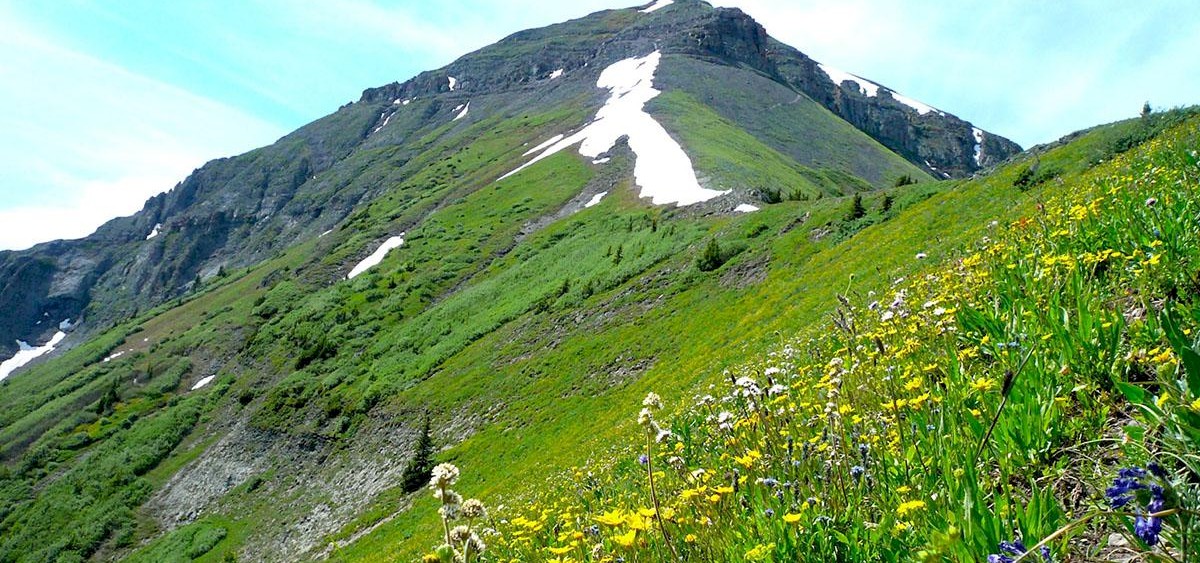 Plan on 6-8 hours minimum round trip. This trail is extremely difficult, and snow often remains well into the summer. The hike is only recommended for those who are acclimated to the altitude, are in shape, and aren't afraid of heights.
The hike begins at the Bear Creek Trailhead, located at the far south end of Pine Street.  Hike about 1 mile, 15-20 minutes up Bear Creek Trail.  At the first clearing, look left for a log bridge over the creek. Cross the bridge, and head up the mountain about 200 feet to find an obvious trail that heads upstream, south, and passes the remains of an old log structure. The trail continues over a 200 ft. slide path. Go left at the first fork, and follow the switchbacks up. The trail swings back across the avalanche path, through a forest. Go right at the next fork. After two hours of hiking, you will see an opening with a large spire and other rock formations. Walk up the middle of the rocky clearing to find a trail going through the rocks. Follow the switchbacks up, and look to the south to see the old remains of the boarding house.
Expect views of Gold Hill, Wilson, Lone Cone, Little Cone, Tomboy Road, and Marshall Basin. From the ridge above the boarding house, walk directly up to climb Ballard Mountain, or go right, south, traversing under the peak.
On the return, it is easy to hike too high and miss the traverse. Beware of steep scrambling and treacherous couloir crossings if you go too high. When hiking back up from the boardinghouse, stop before the last rock going up the ridge to find the traverse trail. From the boarding house, it can take about 3 hours to hike back to town.
 Adapted from Susan Kees "Telluride Hiking Guide"