Lewis Mine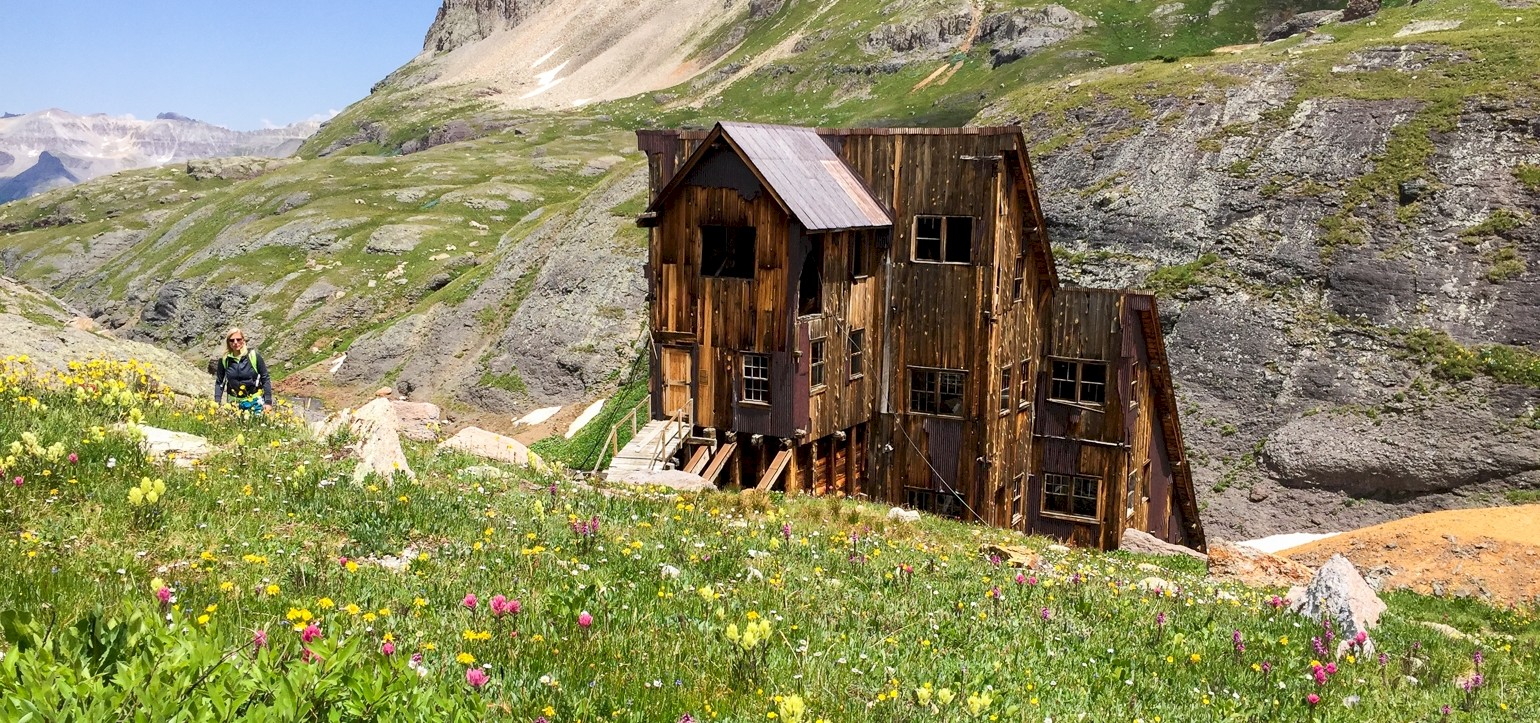 Hike Through the Mines of Telluride
This scenic hike takes you to the Lewis Mine, a preserved 5-story structure, located beyond Bridal Veil Basin, and to Lewis Lake located in a glacial basin at 12,700 feet above sea level. You will pass remnants of the area's rich mining history, numerous waterfalls, and wildflowers galore! 
Distance: 8.0 miles roundtrip to Lewis Mine; 8.8 miles roundtrip to Lewis Lake
Difficulty: Challenging
Elevation Gain: 2,038 ft to Lewis Mine; 2,300 ft to Lewis Lake
Time: 5-6 hours round trip
Directions: 
Begin by hiking or driving up to Bridal Veil Falls on the far east end of the town of Telluride. Follow Colorado Avenue eastward past the Pandora Mill site and continue up the dirt, switchbacked road. High clearance, 4-wheel drive vehicles are recommended. Enter the gate at the top of the falls towards the Bridal Veil Basin. Follow the rocky road on the east side of the creek as it ascends. After approximately 1.8 miles, go right at the fork in the path (left takes you to Blue Lake). Continue on the road crossing over a stream and heading up a path. Keep high and don't get sidetracked by following the river downwards. After another 1.5 miles, take a left at the Wasatch junction. Continue to follow the trail to the Lewis Mine. 
Follow the trail beyond the mill to reach the Lewis Lake dam.
More Information: For additional details and an interactive map, click here.