Top-A-Ten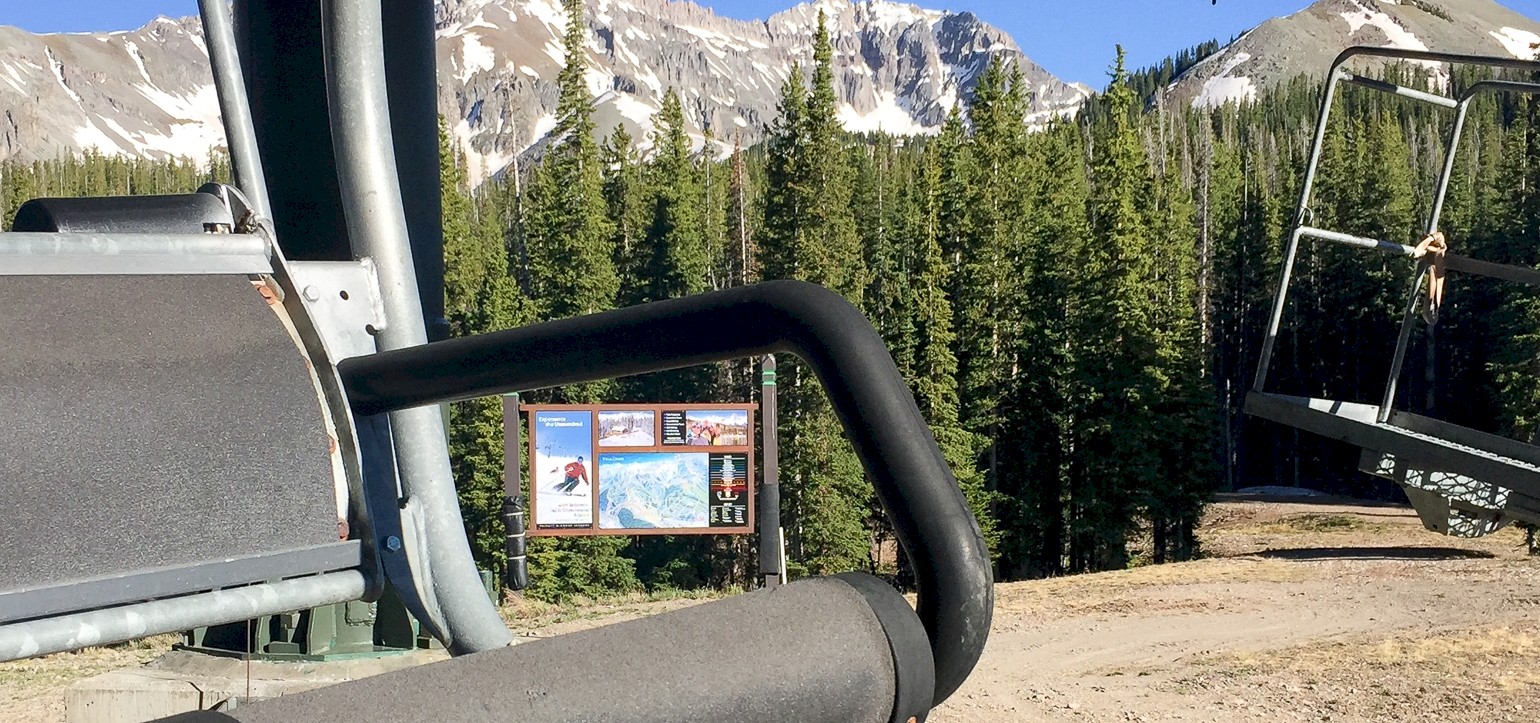 Hike It
Difficulty: Moderate
Directions:
The hike to the Top-A-Ten begins from the Gondola Station at Town Hall Plaza. There is no specific path but there are three routes.
1. Follow the ski run up on Double Cabin and remain on Double Cabins until you reach the top.
2. Alternatively, at the fork bear left and proceed on Sundance. Towards the top of Sundance, the incline becomes quite steep, so there is a third option.
3. Before the steep incline on Sundance, bear right and head west on Teddy's Way. This more mild route will end at a junction with Double Cabin and finally Top-A-Ten.
At the top, there are panoramic views of the Mountain Village core, the ski area behind you and sweeping views of Gold Hill, Baldy, Palmyra Peak and the ridgelines. This is a great hike if you are staying in Mountain Village or need a change of pace from short town hikes like Bear Creek Falls and the Jud Weibe. There are plenty of daisies and other flowers growing on the periphery of these runs if you hike in August.
Ski It
Difficulty: Easy
Directions:
The Top-A-Ten is where you can access the magic meadow, a terrific area for snowshoeing and Nordic skiing in the winter. Trail signs and directions are posted at the top of the Sunshine Express chairlift.